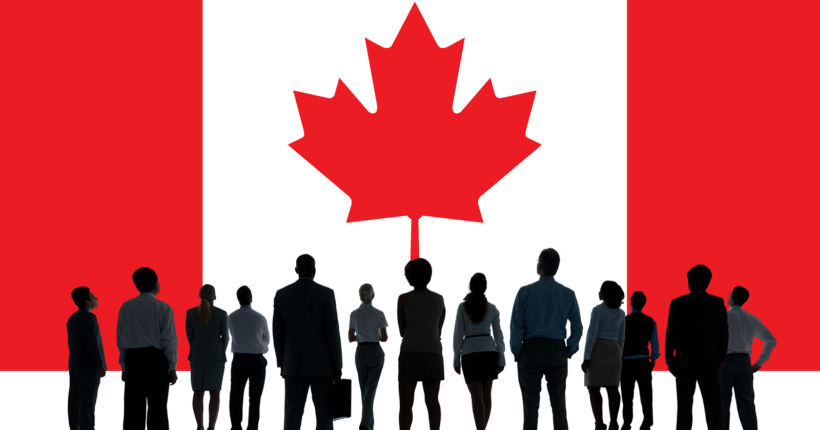 The most popular immigration program for Canadian permanent residency is Canada Express Entry. Canada chooses skilled immigrants as permanent residents based on their ability to settle in the country and contribute to its economy.
The Express Entry Pool accepts expressions of interest from people who meet basic requirements under one of three federal immigration programs or a participating provincial immigration program.
Using a Comprehensive Ranking System, the profiles of candidates in the pool are compared. The highest-ranked candidates are invited to apply for permanent residence.
Citizenship and Immigration Canada (CIC) can actively select immigrants who have the necessary skills and/or qualifications to participate in federal economic immigration programs under the new system:
Federal Skilled Worker Program
Federal Skilled Trades Program
Canadian Experienced Class
In addition to obtaining Permanent Resident Status, we can also assist you with moving to Canada, including job search assistance as well as real estate services and information on daily life in Canada.
Federal Skilled Worker Program (FSWP)
The same type of job as your primary NOC

Within the last 10 years

Paid work (volunteer work and unpaid internships do not count)

Skill type 0, or skill levels A or B of the 2016 National Occupational Classification (NOC)

At least 1 year (1,560 hours total / 30 hours per week), continuous

Full-time at 1 job: 30 hours/week for 12 months = 1-year full time (1,560 hours)

Equal amount in part-time: 15 hours/week for 24 months = 1-year full time (1,560 hours)

Full-time at more than 1 job: 30 hours/week for 12 months at more than 1 job = 1-year full time (1,560 hours)

You must show that you did the duties set out in the occupational description in the NOC. This includes most of the main duties listed.
Note: If you cannot show that your work experience meets the description in the NOC, you are not eligible for this program.
In addition to the work requirements, applicants are assessed on several different "factors" about their personal circumstances and are awarded "points" for each factor. Applicants are then evaluated on the six selection factors which determine their ability to adjust to the Canadian economy:
Education

Abilities in English and/or French, Canada's two official languages

Work experience.

Age

Whether they have arranged employment in Canada, and

Adaptability.
An applicant must score 67 points out of a possible 100 to be eligible for the Skilled Worker visa.
Individuals must also show that they have enough money to support themselves and their dependents after they arrive in Canada.
If you are interested in applying under the Federal Skilled Worker Class, please communicate with us.
Federal Skilled Trade Program (FSTP)
Have offers of employment from up to two employers in Canada of at least one-year duration OR a Certificate of Qualification from a provincial or territorial body.

Provide proof of basic language proficiency from a designated language testing organization, demonstrating that the applicant meets the minimum threshold.

Have obtained twenty-four months of qualified work experience in the skilled trade in the last five years, and

Be able to demonstrate the skills and experience and that they have performed the essential duties of the occupation.
If you are interested in applying under the Federal Skilled Trades Class, please communicate with us and/or complete a free assessment.
Canada Experience Class (CEC)
The Canada Experience Class program honors candidates who have spent significant amounts of time studying and working in Canada. Both types of applicants (foreign graduates as well as temporary foreign workers) need to have work experience in Canada to qualify for the Canadian Experience Class. Eligibility for permanent residence under this class is assessed on a pass-fail basis where the primary criteria are the following:

The candidate has acquired 12 months of full-time work experience in an occupation categorized as Skill Type 0 or Skill Level A or B of the National Occupation Classification (NOC). Qualifying occupations are those of a managerial, professional, technical, or skilled trade nature.

The qualifying Canadian work experience was acquired within the 36 months immediately preceding the date of application.

The candidate demonstrates sufficient proficiency in one of Canada's official languages. The level of proficiency required is determined by the occupation in which the candidate gained qualifying Canadian work experience.

Not be inadmissible to Canada on medical, criminal, or security grounds.

Plan to live in a province outside of Quebec.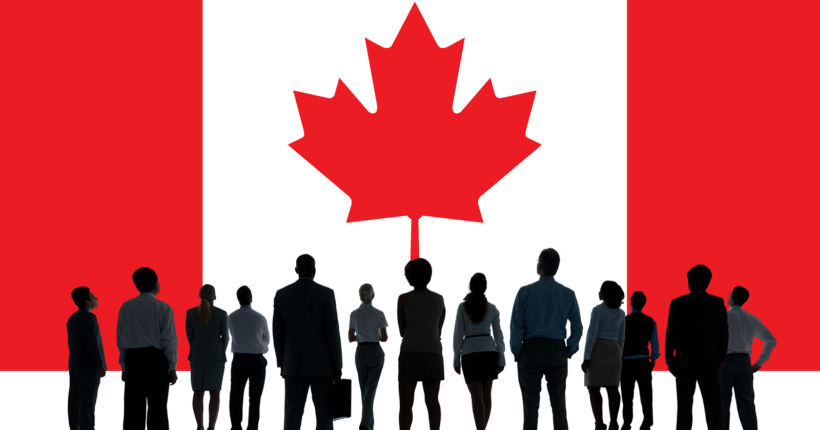 Any work experience acquired in Canada without valid work authorization will not be considered. Nor will periods of self-employment or work experience be gained while the candidate was enrolled in a program of full-time study.
If you are interested in applying under the Canadian Experience Class, please communicate with us.
Drive2Immigration
Immigrations & Consulting Agency In Canada. Provides Free Consultation. Committed to Customer Satisfaction.